Ahead of the Curve#002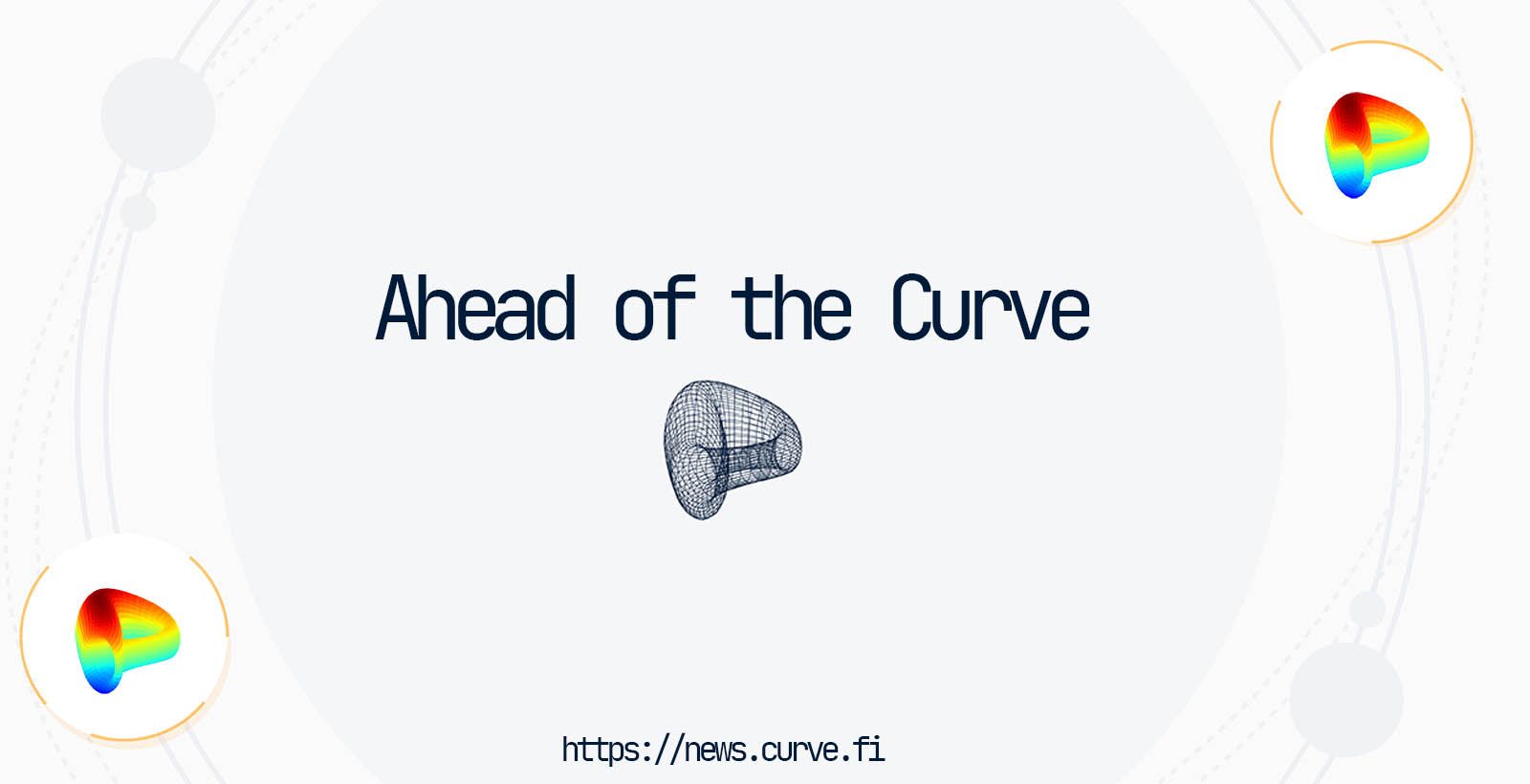 In governance...
CIP#40, the vote to enable fee distribution has completed and the changes have been executed two days ago.  The fees accrued to date have also just topped $3M. USDN interests initial distribution will also take place in the coming days.
Three new proposals were submitted, the first one for a Euro pool composed of sEUR (Synthetix Euro) and EURs (Euro Stasis) successfully passed which means the Euro will be the second currency to make it to Curve and will eventually help Curve begin its venture into foreign exchange.
The second proposal is to introduce our first AAVE pool and expand our offering of yield-bearing stable coins. The third and last proposal of the week is for an ankrETH/ETH pool, ankrETH is a product developed by the Ankr team called Stkr.io which allows anyone to stake ETH with no technical knowledge and as little as 0.5 ETH. This pool would allow ankrETH stakers to trade back into ETH whenever they wish and would be the first staked ETH option to make it to Curve.
---
In the ecosystem
A Chinese user named Ethan took a deep-dive into Curve

Cryptouf is now doing an unofficial Curve newsletter in French
Zapper introduced a tool to jump from one pool to another in just one transaction
UniswapROI introduced more tools to track your liquidity and returns on Curve
AlphaHomora introduced leveraged yield farming for ETH/CRV on SushiSwap (be sure to look into the risk implications and its risks)
---
In the news...

CoinDesk writing about the upcoming $3M distribution
Binance Academy introduces Curve and how it works