Introducing security grants and more about ecosystem grants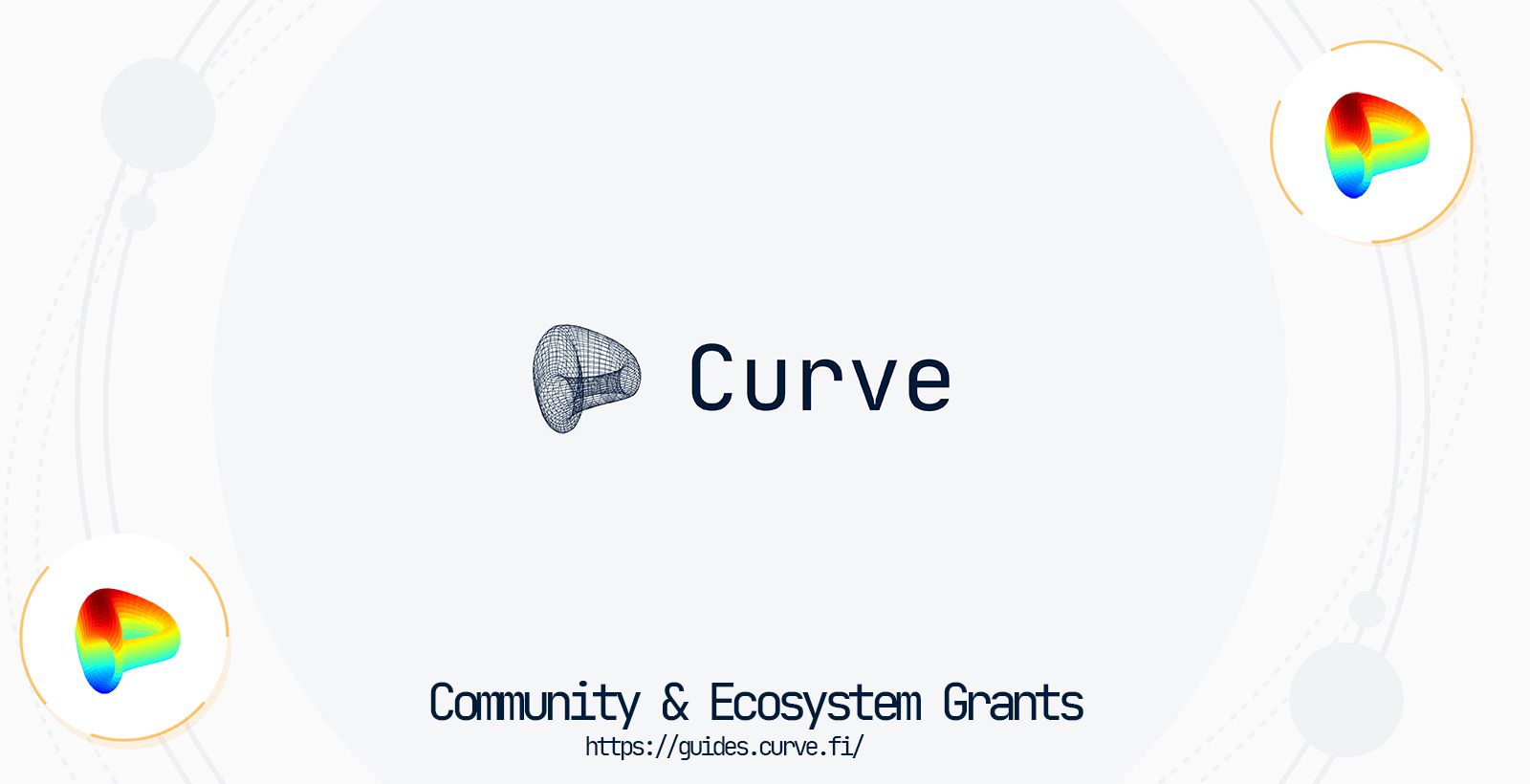 Areas of research and interest
As we keep receiving applications for ecosystem grants, we would like to suggest areas of research and interest for the Curve ecosystem. Those are just ideas of applications we'd like to see, it's by no means an exhaustive list. All applications related to the Curve ecosystem are welcome if they match the list of criteria at the bottom of this article.
Liquid democracy system
Porting to other chains and Ethereum L2
Dune queries
Curve on Gnosis
Users or applications with questions may join this Telegram: https://t.me/curve_grants
Apply for a grant here: https://form.typeform.com/to/zRwr8KqD
---
About
Ecosystem grants aim at encouraging and developing the Curve, Vyper language and more generally the DeFi ecosystem. They are for individuals, teams of all sizes looking to develop tools, projects that could benefit from grants.
The following criteria are considered:
How it relates to Curve and the Curve DAO
How it may benefit and impact the Curve and the Curve community
State of the project (is it some gibberish on a napkin or already in production)
The team and how likely they are to deliver
Potential (viability, longevity, competition and so on)
How the funds will be used and why they are needed
Apply for a grant here: https://form.typeform.com/to/zRwr8KqD
Contact @charlie_eth on Telegram or charlie@curve.fi